Office Space Specialist Overnight!
Hi, my name is Jim and in 2010 I purchased this office space location for my own growing insurance business after I initially investigated office space and Executive Office Suite options.  I was completely disgusted with the bait and switch marketing, rules and ridiculous pricing models.  For example, have you run into any Executive Office Suites wanting to charge you per person for coffee, even if you do not drink it?   There just had to be a better way, and that is what I set out to do.
Our mission is to provide small business owners a professional office space where they can focus on growing their business.  They should not have to worry about anything to do with the office space or virtual office overhead expect paying the rent once a month.  I know exactly how hard it is to get a new business venture off the ground and cash flow which is the name of the game that makes everything else possible.
We promise, no false advertising, and no ridiculous charges, just one monthly price for everything!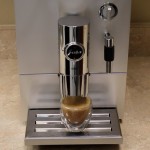 By the way, we provide our tenants and their guests free Espresso's and water all day, every day!
We are proud of the fact that most of our clients on average have called our Executive Suites home for three or more years!  Make sure to check out our YouTube Videos with a lot of useful information on Executive Office Suites, How To Get Free Covered Parking, and How To Protect Your Car From Damage While Parked In Covered Parking.
Call (480) 725-1170 Or Contact Us To Lease Your Perfect Executive Office Suite, Virtual Office, Meeting Room, Conference Room, Green Screen Room, Or Our Newest CPA Virtual Office.
Best Wishes – Jim K