News 3/25/17:  New Executive Suites & Office Space For Rent In Scottsdale Coming May 2017!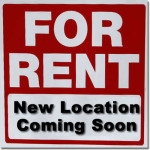 The demand for our suites have been overwhelming and we are excited to announce that we are negotiating our newest Class A Space located close to the Shea Hospital in Scottsdale, Arizona. We will offer executive office suites or the entire office space for lease.  This is all part of the Executive Office Suites Scottsdale expansion plan for 2017.   We hope to complete the purchase and start the build out by the end of may 2017.  You will be able to lease the entire office space for rent or just a single executive office suite.
There will be at least four offices that will have amazing window views. They will lease out for around $550 a month plus tax.  If you are interested in learning more or want to reserve your executive office suite, please Contact Us for more information.
Alternatively, if you want to lease out the entire space. Contact Us.