BNI Member Executive Office & Virtual Office Special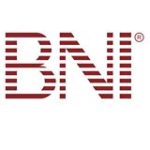 The BNI (Business Networking International) moto is "Givers Gain" and that is the same moto we live by daily at Executive Office Suites Scottsdale.  If you are a BNI business owner that needs an Executive Office Suite, Virtual Office, or Virtual Address, we are here for you!   Our owner has been a respected member of the Scottsdale Abundance Builders since 2001.
There is a reason we stay 95%+ occupied and 100% of our current and past clients would be more than happy to be a reference for us! Check out our client video testimonials. What makes us different from the Big Box Shops?  Simple, we live outside the box and make sure that our clients have everything they need to be successful and there is NEVER any surprise charges.   Your month-to-Month lease price is the price you can budget and count on.  We HAVE NEVER INCREASED OUR RATES AND HAVE NO PLANS TO!
So if you are a BNI member that we can verify online, we will extend special pricing to you.  You  get all the same services and benefits at a reduced price.  The only requirement is that you have to tell use upfront that you are a BNI member.
See our Executive Office Suite and Virtual Office pages for availability, services provided and pricing.  You will find that we are a small business ourself, and we look forward to your referrals to help us grow to our third location.
Call Us At (480) 725-1170 Or Contact Us To Move In Today!